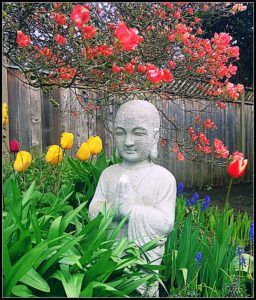 The old man was sitting on the back patio in his bathrobe, a half-empty bottle of wine in front of him.
He held the stem between forefinger and thumb and swirled the wine around in the glass. He sniffed deeply of the blood red liquid, took a sip, and let the wine linger in his mouth before swallowing.
"Ahhh," he said. "Good tannins. A bit sweet, but also dry. Wonderful dark color. Malbec is an interesting grape. It thrives in very particular growing conditions. The best Malbec is grown in the area around Mendoza, Argentina."
"I thought you didn't drink," I said.
"I didn't. Until right now, I hadn't had a drink in 20 years. But I said to myself, you know what, why the fuck not? You have so little to look forward to as you get older. Why the fuck not?"